Drive Sustained CRM Success
With years of combined automotive experience, our industry-leading training consultants bring a high level of expertise in the CRM field. Below are ways the training department helps our clients connect with their customers to create more sales opportunities yielding higher profit returns.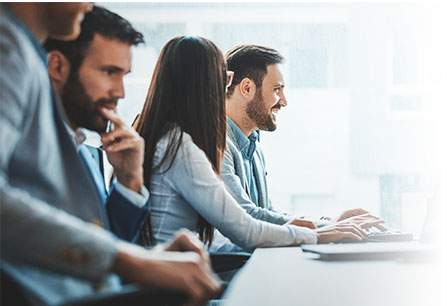 eAcademy On Demand
Looking to get back to business or need a refresher on CRM basics? Register now for live and on-demand courses to get started.
One-On-One Training
Schedule a more personal one-on-one training request if one of the times in eAcademy doesn't work for you or your team.
Quick Reference Guides
Download one of our quick start virtual handouts to learn the fundamentals and key application areas of our tool.
The eAcademy user list updates roughly every three hours, so when new users are added into Connect, there will be a three-hour delay before they can access training videos. Dealer reporting is now available on our new eAcademy platform. To enable Admin and Manager access level users, contact Customer Support. We recommend using the most updated version of Chrome to view and complete trainings in eAcademy.
Mobile App: You do not have to be on a customer screen to scan the trade or vehicle of interest. Just scan the vehicle and the app will ask you which customer you want to attach the vehicle.