You know your dealership's CRM is a key part of winning sales — but how well are you using it? It's a question easier asked than answered, but it's worth making the effort to figure out.

If we've said it once, we've said it a thousand times: No CRM is going to do it for you. You will only get out of the CRM what you put in it.

So how can you begin to evaluate how well your dealership is utilizing your CRM? These five metrics are often a good place to start:

Overdue CRM tasks
We're not suggesting that you bring the hammer down on anyone who has a single task overdue. But tons of overdue tasks across the board can be a sign that your staff isn't taking those tasks seriously, and it might be time to revisit your approach to accountability.

Unanswered emails
It is an unfortunate truth in today's marketplace: Sales are lost in inboxes full of unanswered emails. In today's digital age, your inbox is an extension of your showroom. Leaving customer emails unacknowledged makes them feel the same way they would if you didn't acknowledge them in the showroom: ignored and forgotten. Tools in the CRM can help your staff manage their inboxes, so review how you're using your CRM's capabilities if this is an issue for your team.

Internet Lead-to-appointment ratio
This number will never be 100%, but your internet lead-to-appointment ratio can often alert you if there is a breakdown in the lead management process. If this number is too low, your team is likely not using the CRM to its full capacity. Consider retraining or rethinking your process to ensure that your team is asking every internet lead to set an appointment.

CRM campaign management
Marketing campaigns are critical both to selling cars and boosting service revenue. Fortunately, today's technology means your people don't have to do much to run an effective campaign. Take a look at how you're using marketing automation to get some campaign responsibility off your team members' plates.

Lead time response
We live in a time where customers do not simply request quick, customized responses; they demand them. With customer expectations for answers getting faster and faster every day, it is imperative to pay attention to lead response time – a key indicator of dealership performance – as well as the specific questions customers are asking. Tools like VinSolutions Connect CRM can help your salespeople manage their leads in order to provide better responses, but the tool won't help if your team isn't using it.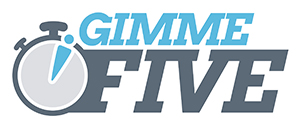 Ready to see how you're doing? Take our assessmentto receive a letter grade on your CRM utilization and five concrete steps you can take to improve.
Start the Assessment