A haunted house isn't the only place you might find frights this Halloween. Something very scary may be lingering in your dealership: double entry.

Data double entry can be ghost-like. Many dealers understand it is haunting their business; maybe your software platforms aren't integrated or your processes aren't quite right. But many dealers fail to recognize how double entry is wreaking havoc on all areas of their business: their processes, their culture and their customers. Especially on Halloween (aka the last day of the month), the time wasted reentering and correcting customer data in dealership software platform after dealership software platform is downright scary.

The Costs
Bad data costs the U.S. economy more than $3.1 trillion a year, and on average, 12 percent of revenue is lost due to inaccurate data. For dealerships, that cost comes in the form of both money wasted – think sending two mailers to the same person – and opportunity cost.

Marketing is often one of the hardest hit by bad data. Nearly a third of sales and marketing data is unusable. If a third of the contacts in your marketing database are incorrect, a third of your marketing spend is essentially going down the drain.

Solving the Problem with Proactivity
There's good news, though: Double entry issues can be fixed. But they can't be fixed without a commitment to being proactive. In today's post-peak market, dealers can no longer get by putting a band-aid on issues that bubble up. Today's most successful dealers are proactively identifying and eliminating barriers to efficiency like double entry, and they're seeing great results for their bottom lines.

Ready to eliminate double entry from your dealership? Get started with these three steps.

Identify the Gaps
The first step in fixing your data double entry issues has to be identifying the specific moments in your dealership processes where time-consuming double entry is taking place. It can feel overwhelming to attack an issue that affects so much of your dealership, but once you identify the specific problem areas, the steps you need to take to eliminate double entry in your dealership will often present themselves. One way to identify these issues is to track the amount of time spent entering data across the dealership. Those numbers will often highlight problem areas.

The gaps that are causing the most impact to your dealership usually fall into two main umbrellas: software integration and processes.

Integrate Your Software
With every additional data entry point comes an additional opportunity for error, and those errors are costly. Choosing software platforms that speak to each other – or maybe even just activating the integrations available in the platforms you're already using – can eliminate most of those opportunities for error. By eliminating entry points with integration, you're also streamlining your processes, giving back your salespeople more time in their day to do other things.

Your customers also benefit from software integration. The top car buyer frustration is the amount of time it takes to buy a car; 41% are frustrated with the amount of time it takes, according to the IHS Automotive Buyer Influence Study. Eliminating double entry decreases the amount of time your customer has to sit and wait while data is entered. With only 90 minutes before customer satisfaction begins to nosedive, the 20 minutes saved by implemented integrated software can a make a big difference.

Fix Your Processes
Sometimes double entry is the result of imperfect processes, whether overly complicated, unclear or inconsistent. Your employees may not even be aware they are doing extra work. Providing clear, consistent processes will point out inefficiencies and empower employees to correct them.

Standardizing the process for collecting customer data, including what you collect and how you collect it, will help with the overall accuracy of your database. Standardization of processes also makes it easier for employees to follow them. When employees know what to expect and what is expected of them, they can more easily fall into a routine that results in time savings and increased accuracy.

Take these three steps and you'll be on your way to escaping death by double entry and enjoying a happy Halloween.

A version of this post originally appeared in WardsAuto.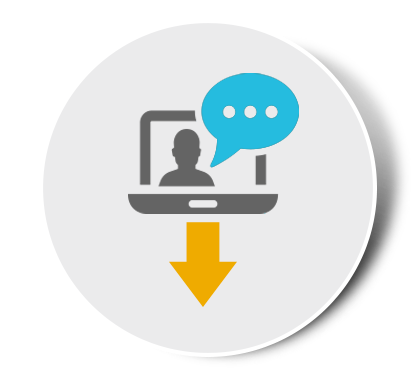 Watch our webinar to learn how duplicate processes are costing your dealership.
Watch the Webinar