It's a new year. The year-end clearance sales are over, and all the 2018 models are on the showroom floor. But a new year shouldn't necessarily mean new customers.

Many of us embrace the new year as a symbol of a clean slate in our personal lives, as a chance to start fresh. But if you're starting from a "clean slate" at your dealership this new year, you're likely missing out on big opportunities for customer retention, sales and improved profitability.

This isn't to say acquiring new customers isn't important; of course dealerships should always be building their customer base. But acquisition shouldn't come at the cost of retention. Improving your customer retention is one the best things you can do for your ROI. By most estimates, it is at least five times more expensive to acquire a new customer than retain an existing one.

Especially in today's retail auto sales market, which declined in 2017 for the first time since the Great Recession and is expected to plateau in 2018, dealers can't lose sight of the value of their current customer base.
Here are a few tips for improving customer retention and starting out the new year strong.

Take a Proactive Approach
For the past 10 years, the automotive industry has been in a growth pattern, and we're all still adjusting to the current trend of declining consumer demand. The most successful dealers have come to understand that part of that adjustment has to be change in mindset. Up until this point, most dealers have been reactive; they've waited for customers to come to them. But today's most successful dealers are making the decision to Go Pro.

The idea of approaching customers proactively is especially applicable to your retention efforts. Instead of waiting for your existing customers to raise their hand for their next vehicle purchase, find reasons to reach out them. Perhaps they are in positive equity or special offers are available on the newest model of their existing vehicle. CRMs like Connect CRM are a treasure trove of data you can use as a reason to proactively connect, so use that data to maintain consistent communication with your existing customers.

Embrace Integrations
Many dealership software providers, including VinSolutions, give you the option to integrate your CRM with your other key platforms, such as your service scheduler or inventory management system. These integrations can play a key role in boosting customer retention because they provide you insights that no single platform alone could provide.

The power of integrations for improving customer retention is in the combined data. For example, the integration between Connect CRM and Xtime provides you real-time alerts based on equity estimates and service history when sales-ready prospects enter your service drive. That information – and possibly that sale – would be lost if the two systems weren't able to talk to each other.

Integrations are often relatively simple to set up, so reach out to your provider to see what integration options are available.

Make the Most of Automation
Technology can do dealerships a huge favor in helping build retention – when used well. Marketing software like TargetPro provides dealers the tools needed to quickly and easily automate email communications. But all too often dealers don't take the steps needed to make those email communications valuable and effective. There are two often-skipped steps that will help you make the most of email automation: segmentation and personalization.

Study after study has found segmented campaigns to outperform non-segmented ones. One Mailchimp study found that click rates are 101% higher and unsubscribe raters were 9% lower for segmented email campaigns. Personalized emails also consistently outperform generic ones; one study found transaction rates to be six times higher for personalized emails.

This is because your customers are inundated with thousands of marketing messages every day; to break through the clutter you must deliver messages that are relevant to the individual receiving them. The technology to create that value is probably already in your toolkit, so just make sure you're making the most of it.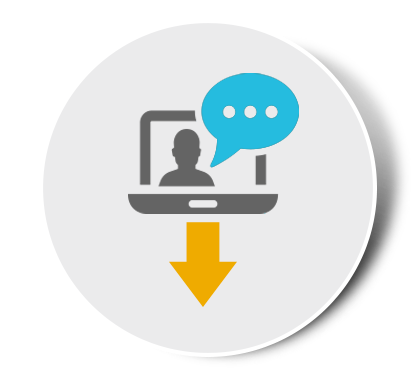 Watch Mark Vickery's webinar, How the CRM Improves Customer Experience, to learn how to maximize your CRM.
Watch the Webinar