It's National Techies Day, a day to celebrate the technology enthusiasts in our workforce who are helping us improve our businesses and our ability to run them. Is your dealership celebrating National Techies Day? Is your dealership celebrating technology at all?

If you aren't highlighting your dealership's use of technology with employees and prospective employees, you're likely missing out some of the hiring pool's top talent. According to Cox Automotive's recent Dealership Staffing Study, millennials make up 42% of the dealership workforce and account for 60% of new hires. This generation expects the companies they work for to embrace technology in a way that helps them do their job better. In fact, 78% of millennials were strongly influenced by how innovative a company was when deciding if they wanted to work there.

With annual turnover rates in dealerships all too high – an average rate of 40% across the dealership and an alarming 67% in sales – the risk of making a bad hire is high. And expensive. At an average cost of $10,000 per new hire, dealerships can't afford to ignore the needs and interests of the generation that makes up nearly two-thirds of new hires. Dealerships can't afford not to use technology to hire and retain tech-focused millennials.

This National Techies Day, read on to learn how to get and keep the interest of top techie talent.

Talk about the Tech
Unless they've worked in a dealership before, chances are that your new recruit doesn't know all the software and data collection that goes into running a successful dealership. So tell them about it!

We live in a world full of acronyms and industry jargon; remember that when you're talking to prospective employees and new hires. It's very possible that they've never heard of a CRM like Connect CRM. Dealership newbies may not understand the critical role this piece of technology plays in improving customer satisfaction, building loyalty and helping employees reach their individual goals. Millennials use technology in every aspect of their lives, and they'll be interested in hearing how technology like a CRM will help them succeed at work.

Provide Ongoing Training
Millennials are a generation of self-starters and self-teachers. They are used to being able to teach themselves whatever they want to learn using YouTube, apps and other technology. Embrace that spirit and give your new hires opportunities to dive into your dealership's software. For training to be effective though, it has to be continuous. It's critical to offer your employees training opportunities throughout their career – not just their first month at the dealership.

Many software providers offer numerous training resources for users, so providing training can sometimes be as easy as connecting your employees with those resources. At VinSolutions, we offer a number of learning opportunities, including online training, in-person workshops and an annual user summit, VinWorx. This variety of training helps employees with even the shortest attention spans stay engaged and interested in your dealership's technology.

Invite Their Ideas
49% of employees consider respect for their ideas from their immediate supervisor to be very important to job satisfaction, according to a study from the Society of Human Resource Management. In dealerships, many employees may not be feeling this respect when they come aboard, as only 53% of dealership employees in their first year are satisfied with their job.

For millennial new hires, many of their idea will likely revolve around technology – new ways to use the CRM, opportunities to integrate service tools, different approaches to marketing automation. To retain tech-savvy millennial talent, your dealership must have a culture of idea-sharing and innovation – and that includes seriously considering their ideas for improvement.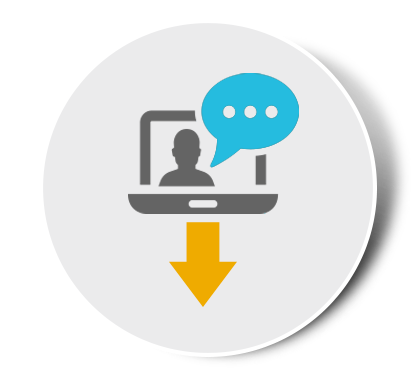 Watch our webinar, Stop the Revolving Door, to learn how to foster employee success with CRM & technology training.
Watch the Webinar